X-RAY LTCC Biomedical Substrate
It applies to LTCC of CTE similar to semiconductor, support Wire-bonding and SME simultaneously, production and delivery in a variety of sizes from Mammography to Small-sized oral inspection machine.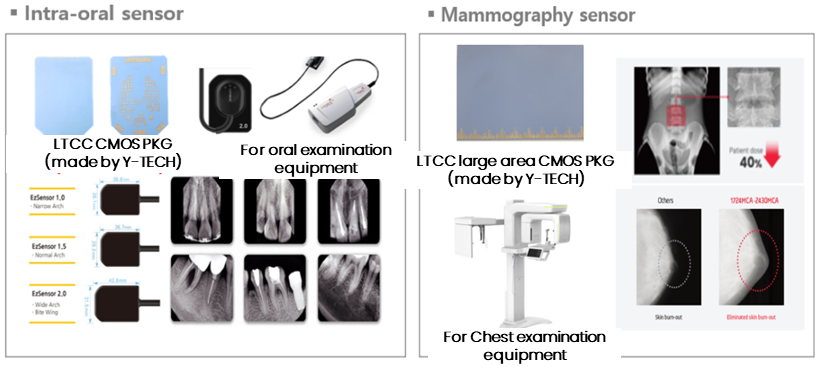 LTCC Atmospheric Plasma Discharge Substrate
Atmospheric pressure plasma discharge substrate is use in the semiconductor, environment, bio, and industrial fields by applying a ceramic material that is resistant to withstand voltage and configuring an internal discharge circuit pattern.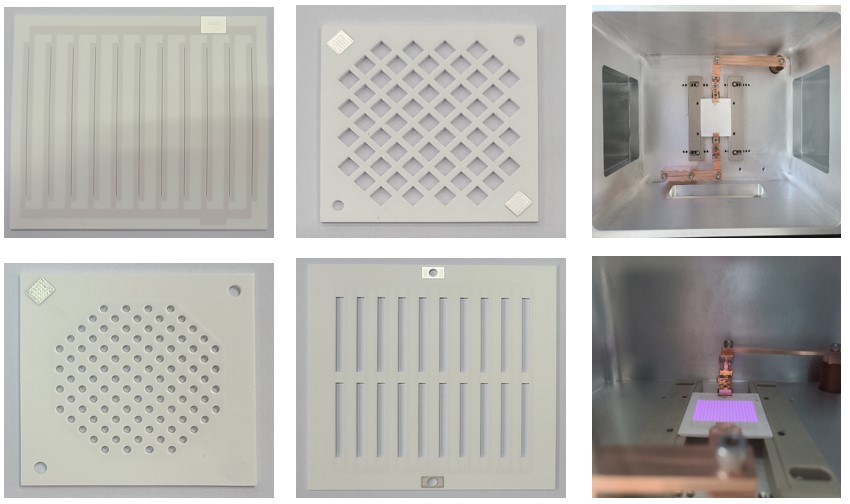 Advantages
1) Low-voltage plasma discharge is possible by using high-conductivity silver electrode with high power efficiency.
2) Plasma stability and applications are high with low-temperature discharge.